You want the best tool for the job. And you hate paying too much. We get it.
We're your experts at Home & Garden. Welcome to honest reviews and comparison tables that make sense.
Start here:
Our Freshest Guides and Articles
The Most Popular Topics
Top Beauty and Health articles and guides
Cooking and BBQ guides
Guides for DIYers
About Us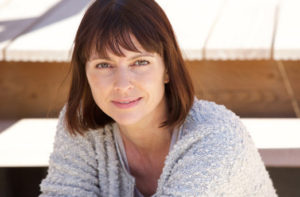 OnlyTopReviews.com started out of necessity. Cynthia was looking to buy an at-home beauty equipment and doing research online and while she found many websites discussing the topics, she struggled to find a reliable resource. A lot of the sites she found were stuffed with promotional materials or otherwise biased and offering incomplete information.
As she was doing her research and consulting with dermatologists she wrote down pros and cons of each product and that resulted in a comparison table. She decided to publish it online as a blog post and hence this website was born.
Because of the quality of the content, Cynthia received great feedback from the community. So not much later, her husband Tom had a similar issue when looking for DIY equipment and a grill for their household. So he reviewed a lot of grills and wrote a post about pellet grills.
Not much later a few friends joined too and are now, more or less frequently, contributing to our site.
First-hand experience combined with expert advice and the experience of the customers
When doing these comparison tables and product reviews, we use our own first-hand experience and we have our close friends and family use the products too.
We discuss with experts and ask their opinion and experience for what matters the most when buying a certain product. Often times there is no one product in a category that fits all needs. The buyer has to make up their own mind about what features or qualities are most important for him/her and from then on it's much easier to pick the one best product for her needs.
We contact the manufacturers to query them about their products and we look at how other customers are using the products. What do they like or hate about a certain product or the company offering it. Sometimes you find a product that works perfectly for you but many other people have issues with it. Another time it's the customer service that matters the most. As a consumer, it is hard to keep all these things in mind so I know we're helping many people. And if not to pick the one best product for them, then at least make them think about the necessary aspects to consider when making a purchase.
What is great about purchasing online is that you are not limited to one brand or manufacturer like it so often happens when you shop in the brick-and-mortar stores. There are no sleazy salespeople, so you can take your time, do your research and not get persuaded into a wrong decision.
Smarter purchasing decisions
Our aim is to help you make a smarter purchasing decision. There are too many low-quality products out there and too many companies that fail to offer quality customer service. We want you to avoid spending your money on the crappy products and companies that literally flood most of the market in this capitalist world of ours.