Last updated on February 1st, 2019
Paranormal romance – that exciting mix of the thrills of the supernatural and the fantasies of the heart.
Here's the 10 best paranormal romance books you may not have heard of to indulge your imaginative side. The list includes some good vampire romance books but not all of them are about blood drinkers.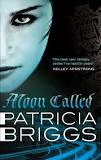 Mercy Thompson steals the show in Patricia Brigg's "Moon Called." Werewolves alone get old after a while; Mercy possesses the unique ability to shape shift into a coyote.
"Moon Called" presents a brash and independent heroine and explores mythologies beyond the usual werewolf/vampire fare (though there's plenty of that too). Excellent prose and creative twists make this one well worth a read.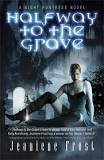 Catherine "Cat" Crawfield isn't dead – she's mostly dead. Well, half dead to be precise. Catherine is the half-vampire protagonist of Jeaniene Frost's "Halfway to the Grave."
Determined to find her deadbeat vampire dad, Catherine is waylaid along the way by a super-sexy bounty hunter who also happens to be a vampire. And British. And sexy. You can see where this is going. Their relationship, combined with Frost's captivating writing style, drives the story along in this one – intensely.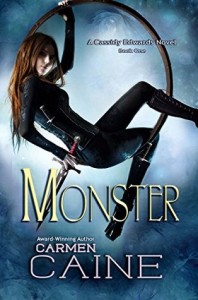 Magic and intrigue abound in the compelling world of Carmen Caine's "Monster."
Sexy and sarcastic Cassidy Edwards seeks her revenge on the world – and she's on the hunt for a vampire.
Filled with delicious and seductive characters, Cassidy gets more than she bargained for in this intriguing novel.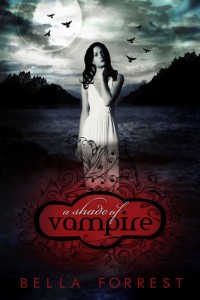 Take a walk on the dark side with Bella Forest's, "A Shade of Vampire."
Romance is the last thing you'd expect after being kidnapped and whisked away to an island full of vampires, but that's exactly what Sofia Claremont finds. An intriguing dark vampire prince, an ancient prophecy, and a feisty heroine make this novel a great read.
The point of view shifts from character to character, fleshing out the world and bringing the reader closer to the characters themselves.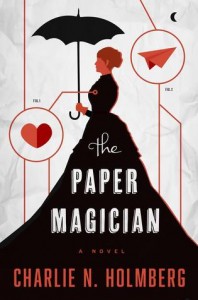 For a lighter foray into the supernatural, check out Charlie N. Holmberg's "The Paper Magician."
Set in an alternate Victorian England, where the magic is real, the novel follow the adventures of 19 year old Ceony Twill. Apprenticed to the "paper wizard," Ceony finds herself caught up in a daring adventure she didn't count on.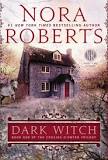 Ireland, magic, and romance come together in Nora Robert's "Dark Witch" paranormal romance.
An ancient curse sets the tone as Iona Sheehan makes her way to Ireland to explore her roots. Roberts spices things up with a romantic interest that delivers on every level – sexy, tough, and untamed.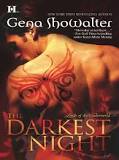 Gena Showalter's "The Darkest Night" takes the tormented hero to a whole new level.
Plenty of plot twists keep the pages turning in this passionate romance, in which Ashlyn Darrow finds herself roaming Budapest among a band of cursed warriors. Their curse? Demon infestation. It doesn't get much more tormented than having to share yourself with a demon. Sexy and exciting, "The Darkest Night" places passion and seduction against a unique backdrop.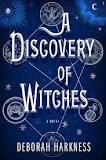 A supernatural mystery with strong romantic overtones woven into the plot, Deborah Harkness' debut novel, "A Discovery of Witches," brings a new voice to vampire romance.
The story centers on Diana Bishop, a scholar and born witch-in-denial who discovers, completely by accident, a dusty manuscript that inconveniently brings forth a magical underworld. The love story is set against a backdrop of vampires, witches and demons; all the standard makings of a great paranormal romance book.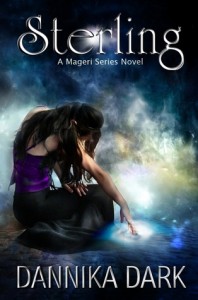 Zoë Merrick finds herself in a bit of a bind in Dannika Dark's "Sterling."
It's never easy to find out you're not human and are instead a supernatural being. It's even more difficult when you have to choose between the guy that saved you and the guy that can teach you how to harness your newly discovered supernatural powers. This novel has not one, not two, but THREE sexy heroes.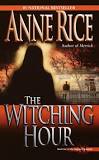 Return to old school paranormal romance with Anne Rice's "The Witching Hour."
Classic paranormal romance in gothic style, this novel weaves a dark spell with its lush settings and historical overtones. Haunted by the mistakes of family members past, Rice weaves back and forth between the present and the past and carries the reader on an occult journey that spans generations. Dark plot twists and interweaving storylines make this one a page-turner.
So there you have it – the 10 best paranormal romance books to send a thrill down your spine! Have some supernatural or paranormal romance novels that you adore? Leave suggestions!