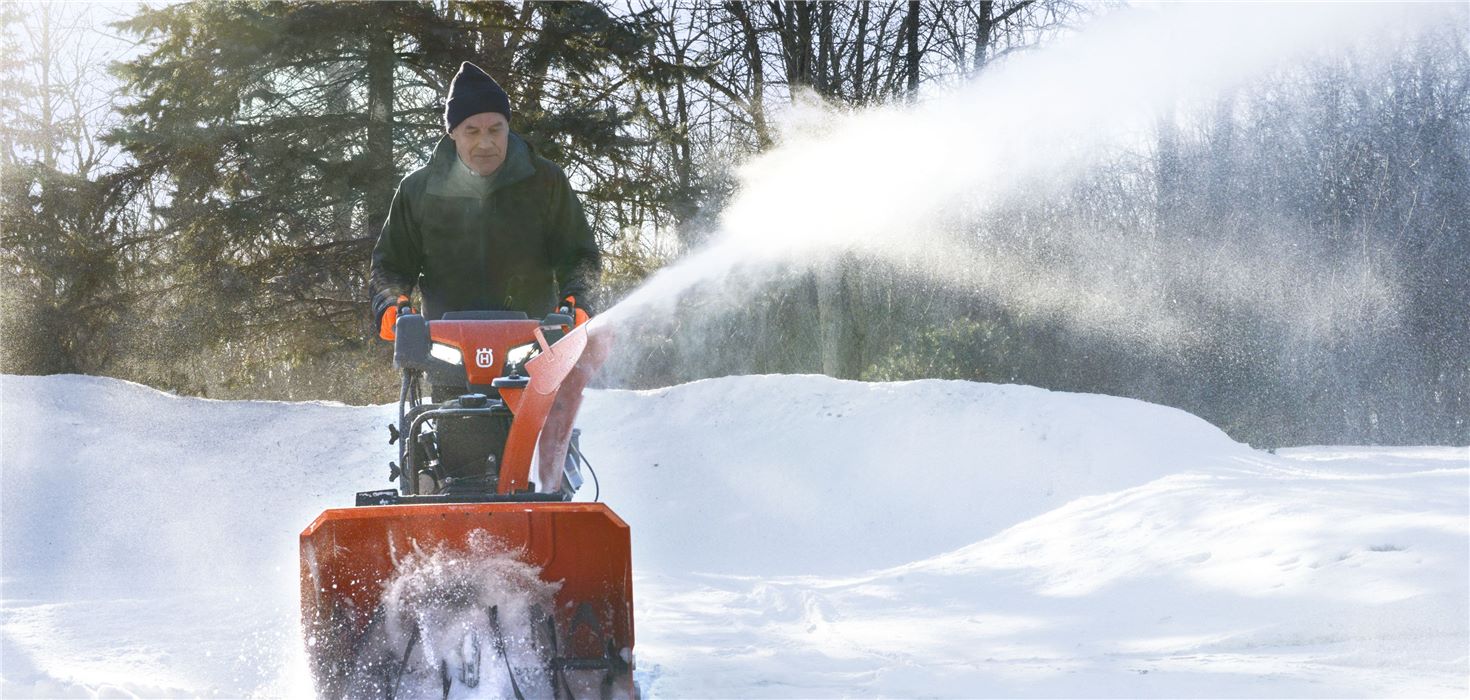 Looking for the best snow blower for your needs?
First thing you'll want to think about is the power source. These are the three main types:
Gas powered snow blowers. They usually come with a 125-250cc engine. They're really powerful and offer great mobility.
Electric corded snow throwers. Most work off the normal 110V household outlet. They're quite powerful but not as mobile as you'll need to use an extension cord.
Battery powered snow blowers. Not as big as the others but do offer great mobility.
Best snow blowers
Couple of things you'll want to consider when buying a gas-powered snow thrower for you home use:
Clearing path width or how wide of a walkway or runway will it allow you to clear in one go. It ranges from 21-30 inches depending on the model. A few inches might not matter you think but it you have a large area to clear then the few inches add up.
Engine. Bigger engine = more power and usually less hassle.
Starter. Does it come with an electric starter?
Budget. The bigger you go with the engine and width, the more you pay. There's one model in our table, though, that we've labelled "Best Value". This is the 24-inch model that offers great value for the price, especially when compared to other models of the same size.
Brand. You'll want to go with a quality brand name like Husqvarna or Briggs & Stratton. There are a couple of no-names too but these machines have low ratings and bad customer reviews so you'll want to keep away from these models.
Best gas snow blowers: compared
Gas snow blowers are the most powerful and have no problem chewing through fresh, compressed and even wet snow.
Image
Title
Engine
Width
Price
Rating
Reviews

Top rated


Husqvarna ST224P - 24-Inch 208cc Two Stage Electric Start with Power Steering Snowthrower - 961930122
208cc
24"
949.99
4.4
39

#1 bestseller


Husqvarna ST224 - 24-Inch 208cc Two Stage Electric Start Snowthrower - 961930096
208cc
24"
864.00
4.3
79
Briggs and Stratton 1696619 Dual-Stage Snow Thrower with 250cc Engine and Electric Start
250cc
27"
890.01
4.3
51

Best Value


Briggs and Stratton 1696614 Dual-Stage Snow Thrower with 208cc Engine and Electric Start
208cc
24"
639.99
4.3
42
Yard Machines 208cc OHV 4-Cycle Gas Powered 26-Inch Two-Stage Snow Thrower With Electric Start
208cc
26"
917.91
4.1
13
Husqvarna 961930097 254cc 2-Stage Electric Start Snow Thrower, 27-Inch
254cc
27"
999.95
4.0
64

Most powerful


Husqvarna ST230P - 30-Inch 291cc Two Stage Electric Start with Power Steering Snowthrower - 961930101
291cc
30"
1199.95
3.2
51
Best cordless battery snow blowers
Battery powered snow blowers are great for light to medium snow falls. They are not as powerful as gas blowers but do offer better mobility than electric corded models and there's no hassle with extension cords. They cost about double what the electric corded models cost but 2-3 times less than the gas powered snow blowers.
You can expect about 30-45 minutes of work time on a single charge, depending on the battery, snow thickness, and the temperature. It takes about 2 hours to charge the battery.
Image
Title
Width
Price
Rating
Reviews

#1 bestseller


Snow Joe iON18SB Ion Cordless Single Stage Brushless Snow Blower with Rechargeable Ecosharp 40-volt Lithium-Ion...
18"
299.99
3.8
468

Top rated


GreenWorks Pro 2600602 80V 12-Inch Cordless Snow Shovel, 2Ah Battery and Charger Included
12"
289.99
4.3
6
Snow Joe iON13SS 40-volt Cordless Snow Shovel with Rechargeable Ecosharp Lithium-ion Battery, 13-Inch
13"
199.99
3.7
92
Snow Joe iON21SB-PRO 21-Inch Cordless Single Stage Snow Blower w/ Rechargeable 40-V 5.0 Ah Lithium-Ion Battery
21"
383.83
3.7
91
GreenWorks 26272 G-MAX 40V 20-Inch Cordless Snow Thrower, 4Ah Battery and Charger Included
20"
299.99
3.6
73
GreenWorks Pro 80V 20-Inch Cordless Snow Thrower, 2Ah Battery   Charger Included
20"
370.59
3.5
149
Snow Joe iON24SB-XR 80V Max 5.0 Ah Cordless Self-Propelled Two-Stage 3-Speed + Reverse Digital Drive Snow Blower
24"
799.00
3.2
33
Best electric corded snow blowers
Electric snow blowers are 3-5 times less expensive than the gas snow blowers. They are lighter weight and smaller too so you might have a bit of trouble when chewing through compressed snow. They have no problems whatsoever displacing fresh snow, though.
You are somewhat limited in terms of how far you can take the blower because you'll need an extension cord, and the machines don't come with one but you probably already have a suitable extension cord in your household.
These are the top rated electric snow blowers:
Image
Title
Width
Price
Rating
Reviews

Top Rated




New Model


GreenWorks 2600502 13 Amp 20-Inch Corded Snow Thrower
20"
167.27
4.3
271
Snow Joe Ultra SJ620 18-Inch 13.5-Amp Electric Snow Thrower
18"
155.67
4.1
636
Snow Joe Ultra SJ624E 21-Inch 14-Amp Electric Snow Thrower
21"
179.00
4.1
54
GreenWorks 26022 10 Amp 16-Inch Corded Snow Shovel
16"
99.99
3.8
351
WORX WG650 18-Inch 13 Amp Electric Snow Thrower
18"
194.99
3.8
235
GreenWorks 26012 8 Amp 12-Inch Corded Snow Thrower
12"
94.05
3.7
136