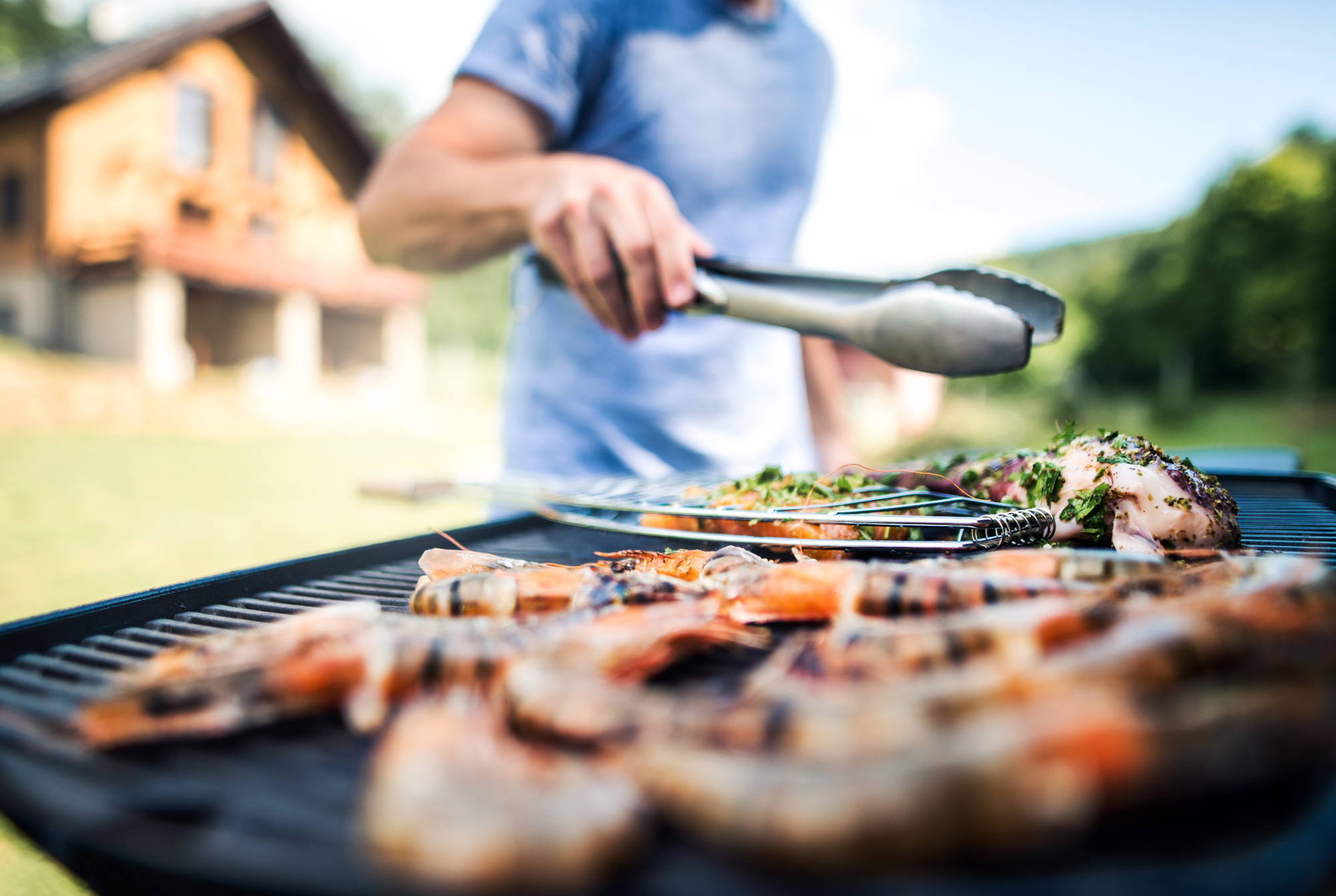 It's grilling season! You know what means. It's time to make sure that you have the best grill to make some mouth-watering barbecue.
For some people, that means getting out the smoker. For others, it means firing up a gas or charcoal grill. Then there are pellet grills.
Pellet what? Yes, pellet grills, which are among the hottest trends in grilling and outdoor entertaining. They're leading the way in barbecue sales and competitions.
Check out this guide to buying pellet outdoor grills just in time for grilling season.
What Is a Pellet Grill?
A pellet grill has the convenience of a gas grill with the flavor of a smoker. Does that seem too good to be true?
Here's how a pellet grill works. With a charcoal or gas grill, you have a fire source that provides direct heat to the meat or vegetables that you're grilling. It can be a little challenging to control the heat, especially on a charcoal grill.
These are great for searing meat, but to get that real tender texture and smoky flavor, you need to do something a little differently.
Enter wood pellets. These are compressed wood chips that you can put in a container, known as a hopper. You'd think that they'd burn fast. The wood pellets burn evenly and slowly, which seems to be a little counter-intuitive.
What the wood pellets do so well is that they create even heat, similar to a convection oven while giving you smoky flavor as you'd get in a smoker.
What to Look for in Pellet Outdoor Grills
Shopping for a new pellet grill is exciting because it's like shopping for a new toy. Once you get into it though, you'll quickly realize that there's a lot to know about pellet grills.
Your Grilling Needs
The great thing about pellet grills is that there is no shortage of variety. You can find one with all of the latest grilling bells and whistles or you can find a small one that's very basic.
Which pellet grill you should choose really depends on your grilling needs. Do you need something that's portable for camping or tailgating? Are you going to be grilling mostly in your backyard? If you need something for camping or tailgating, you'll want to go with something small and portable.
You also want to have a budget in mind when you're shopping around. You can easily overspend on a pellet grill that has every imaginable feature.
Features of Pellet Outdoor Grills
You'll also want to get a sense of what kind of features you want to have in your pellet grill. One of the main features you'll want to consider is autoignition. OK, it's not completely automatic. You still have to load the hopper and press a button, but that's a lot easier than trying to light it yourself.
Another feature you'll want to think about is whether or not you need warming racks. Some grillers love to have them, while others can live without them.
Pellet outdoor grills are becoming very high tech. Some grilles, like the Green Mountain Mills Davey Crocket, comes with WiFi. That's right, you can completely geek out and control your grill from an app. No more standing over a hot grill for you!
Of course, the top pellet grills with a lot of features will cost more money. It is possible, though to buy a pellet grill for under $1000 and get something great.
Quality of the Pellet Grill
Don't get caught off guard by the shiny exterior of the grill. You want to be sure that the same attention to detail has been addressed on the inside as well as the outside.
Check to see that the same high-grade materials have been used to produce the exterior and the interior of the grill. Sometimes, you'll find grills that have high-grade steel on the outside, but lower quality metals under the hood.
Accurate Temperature Control
This is a big one. The whole point of having a pellet grill is that you can easily control the temperature. The temperature will vary on some grills. Check to see if there's a major variance in temperature accuracy.
Hopper Size
If you plan on doing a lot of smoking with your pellet grill, then you want to make sure that the hopper has the capacity to handle it. You don't want to worry about having to fill up the hopper a lot with new wood pellets constantly.
Be sure to double check the hopper size before you buy a pellet grill.
Cleanup
After a really tasty meal, the last thing you want to do is clean up the grill. It's a necessary thing to do because it's how you'll make your grill last for a long time.
Pellet grills are much easier to clean than charcoal grills because they produce fewer ashes. That doesn't mean that you should ignore the ease of cleaning up the grill after you use it.
Pellet Outdoor Grills Just in Time for Summer
There is nothing like hanging out in the backyard with your friends and making some delicious barbecue. If you want the flavors of a smoker and the convenience of a gas grill, then an outdoor pellet grill is your new best friend.
When shopping for pellet outdoor grills, you need to keep in mind your grilling needs, your budget, and the features that you really want your pellet grill to have.
Once you get it home, you're going to be able to enjoy the convenience and flavor outdoor pellet grills have to offer.
Want to know more about pellet grills? Check out these reviews of the top pellet grills.