Lawn mowers account for five percent of the total air pollution in America.
There's been a shift in American consumers towards looking for ways to make easy and small changes to their households, to support a more sustainable way of living.
Luckily, many companies have adjusted to this change, and are now offering many more environmentally friendly products than ever before. Switching to an electric lawn mower is a simple way to make a big difference when it comes to your carbon footprint.
Here's what you need to know about choosing an electric lawn mower.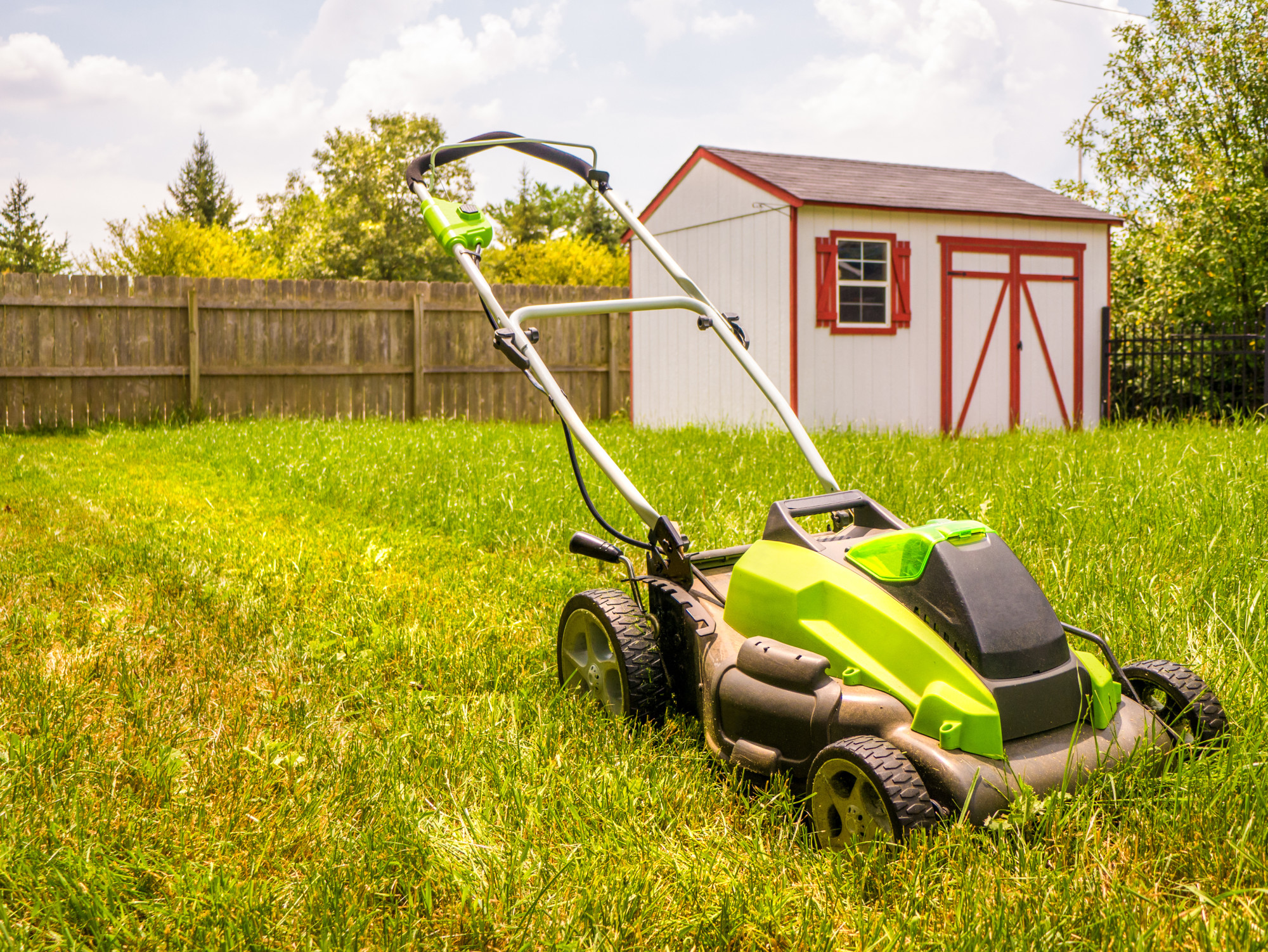 What Makes Lawn Mowers Bad for the Environment?
Unfortunately, like most traditional machinery, the staple gas-powered lawn mower has a harmful impact on the environment, and the health of those operating it. Lawn mowers produce as many hazardous pollutants as driving a vehicle for 350 miles!
It's clear that gas lawn mowers aren't a viable option for a growing population and a changing climate. These household machines have become as old-fashioned as white picket fences, suspenders and poodle skirts.
Why You Shouldn't Choose a Classic Reel Lawn Mower
When you start your search for environmentally-friendly lawn mowers, reel lawn mowers will likely be an option. Reel mowers are a man-powered option that some environmentalist turn to. They're old fashioned and require nothing more than human power to operate.
Reel lawn mowers are quiet, and ultimately the "best" option for the planet, they aren't the most practical in the 21st century. Reel mowers require a lot of manpower to operate. They are definitely a decent workout, but if you're not looking to sweat, or you have any health problems a reel mower likely won't be a good option.
Reel mowers also don't allow you to bag your clippings. While some come with a basket to catch clippings, they don't work very well. Reel mowers also only work well in small yards that are even and geometric in nature. Their structure doesn't allow for any heavy-duty work.
Choosing An Electric Lawn Mower
An electric mower is the most efficient type of lawn mower for people and the environment today. First, you can start an electric lawn mower by simply pushing a button. There's no pull-cord and sensitive engine you'll have to deal with. Electric mowers are also more lightweight and quieter than gas mowers.
Electric lawn mowers come with a cord you plug in, or with a chargeable battery. Corded lawnmowers obviously have a limited amount of space they can work in. Corded lawn mower users also have to be careful not to run over the cord with the lawn mower.
Battery operated lawn mowers are easier to navigate. However, you're ultimately working on a timer. But really, that's their only downfall. They require much less maintenance than a gas lawn mower, over time they cost less money, they're much easier on the environment and ultimately more enjoyable to operate.
Key Features To Look for In An Electric Mower
Ready to make the switch to an electric lawn mower? Like any lawn mower, there are a handful of key features to look for when shopping around. The biggest feature to consider is how the machine manages grass clippings.
Most electric mowers come with either a side or rear collection bag. While both options work, rear bags won't get in the way like a side bag will. Mulching blades and decks are other features that make collecting clippings easier.
Another important feature with battery-powered electric mowers to looks for is the quality of the battery. Check the charge and run-time of the battery packs. You'll also want to check the power of the battery and to consider the type of terrain you'll be cutting.
The Top-Rated Lawn Mowers Right Now
While there are many different electric mower options to choose from when it comes to electric mowers, there are a handful of brands and models that are consistently ranked as being the best.
First, Dewalt's 20-Volt Cordless lawn mower is the electric mower of choice for households who use many different Dewalt products, since their batteries work interchangeably in all Dewalt products. This cordless mower also offers a mulching feature, a strong motor, and a long battery life.
The EGO Power mower is another high-performance electric mower that, according to the manufacturer, produces 30 percent less noise than a traditional gas lawn mower. This machine is equipped with LED headlights, a 600-watt high-torque magnetic motor, and an ithium-ion battery.
Another across-the-board, highly rated electric mower is the Greenworks 12-Amp corded mower. This is a budget mower that comes with some top-tier benefits. It can cut almost four inches of grass.
Making Home Maintenance Eco-Friendly
When it comes to switching to an electric lawn mower, upfront costs can seem like "too much" for people to make the switch. However, when you account for the long term savings, it ends up being a more cost-effective choice than a gas-powered lawn mower.
While relying on electricity powered by coal to charge your lawn mower, appliances and home for that matter isn't good for the environment. It's better than directly relying on fossil fuels. So using an electric mower ultimately does minimize emissions. Maybe someday electricity from renewable, clean sources will be easily available to everyone.
If you're ready to start shopping for an electric mower and home goods in general. Check out the guides on OnlyTopReviews. We bring you home, garden, health and beauty guides, product reviews, and comparison tables that make sense. Our mission is to make our readers' lives easier by helping you make a purchasing decision that you won't have to regret.