Last updated on January 24th, 2019
There is something stylish and mysterious about the particular rowing machine that Frank has in his basement. Don't you think? Whether you agree with me on the previous or not…
This is the exact model that Frank is using in House of Cards: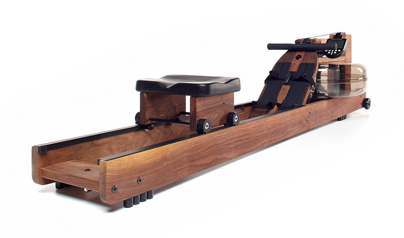 It's the WaterRower Classic in Black Walnut (300 S4).
And in case you need a reminder… here's a quick video cut from the show featuring Mr Underwood, working out on the WaterRower Classic rowing machine:
Looks powerful and even kind of sexy in a way, doesn't it?
About the rowing machine:
The WaterRower Classic is handcrafted from solid American Black Walnut wood, finished with danish oil. The WaterRower's patented WaterFlywheel has been specifically designed to emulate the dynamics of a boat moving though water and is unsurpassed in its simulation of the physical and physiological benefits of rowing.
As most of the stuff these days, House of Cards Frank's rowing machine is available also on Amazon. Really convenient in my opinion. They ship via Fedex the same day of your ordering.
Looks good even when not in use…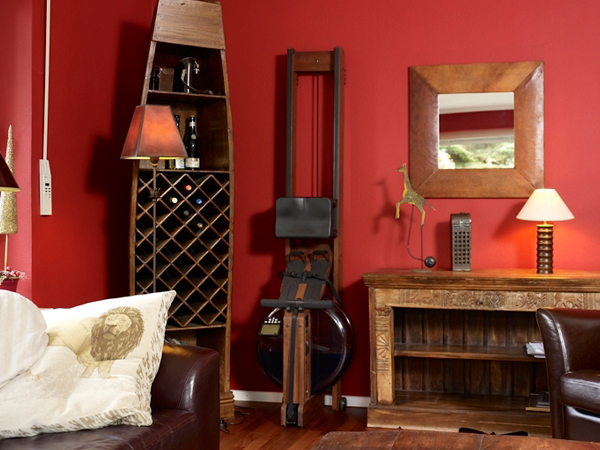 Click here to read more about WaterRower Classic on Amazon
Product dimensions:
| | Length / Depth | Width | Height |
| --- | --- | --- | --- |
| In use | 82.25" / 209 cm | 22.25" / 57 cm | 20" / 51 cm |
| Stored | 20" / 51 cm | 22.25" / 57 cm | 82.25" / 209 cm |
Weight: 66.5 lbs / 30.5 kg (dry), 103.5 lb / 47 kg (17 l of water)
About the company behind House of Cards rowing machine:
WaterRower rowing machines are Made in the USA using hardwood. The company focuses on two main points when building rowing machines: durability and a stylish design. They are also proud of their ability to maintain a commitment to eco-friendliness while manufacturing designer-furniture-slash-fitness equipment.
This is what the manufacturer says about their rowing machines:
Our Rowing Machines are functional fitness furniture, designed not to be hidden away like other unsightly gym equipment, but to look at home in your living room. Storing in an upright position no wider than a dining room chair, our rowing machines can be easily laid out for a quick indoor rowing exercise session.