Last updated on June 7th, 2017
Are you considering to buy a mobility scooter? Take a look at the main features and questions you should ask yourself or the future scooter owner to make sure you save yourself from trouble.
To help you make a better decision and one that's based on a thoughtful process rather than opinion, I've created an infographic that shows you what you should focus on when buying an electric powered mobility scooter.
You might also want to check out our Mobility Scooters Comparison Article.
Click on the image to see a larger version of the infographic: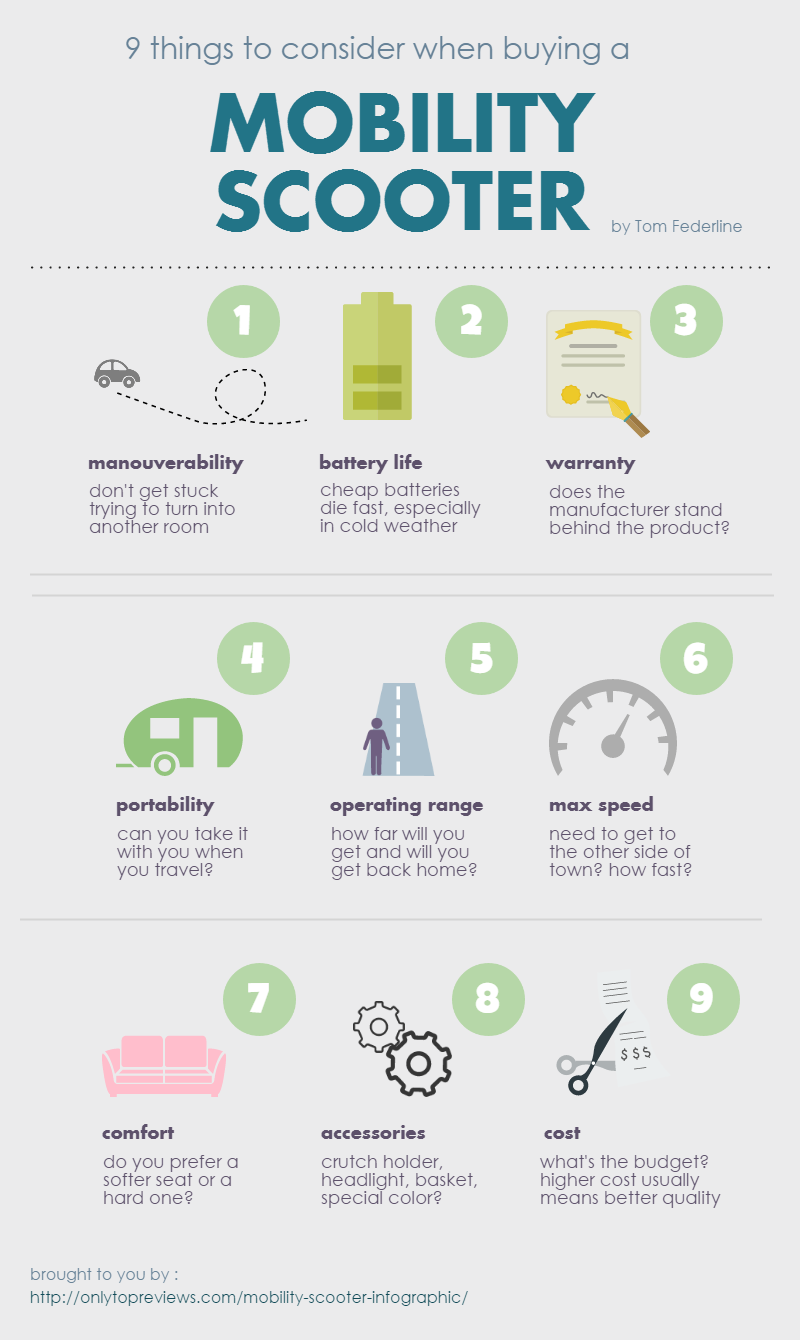 Embed This Infographic On Your Site (copy the code below):