Last updated on January 31st, 2018
Mobility scooters can give you back your independence. Almost anywhere you used to visit or plan to visit can be accessible with a mobility scooter. However, you need to plan your trips a little more carefully when you have an electric powered scooter or a wheelchair.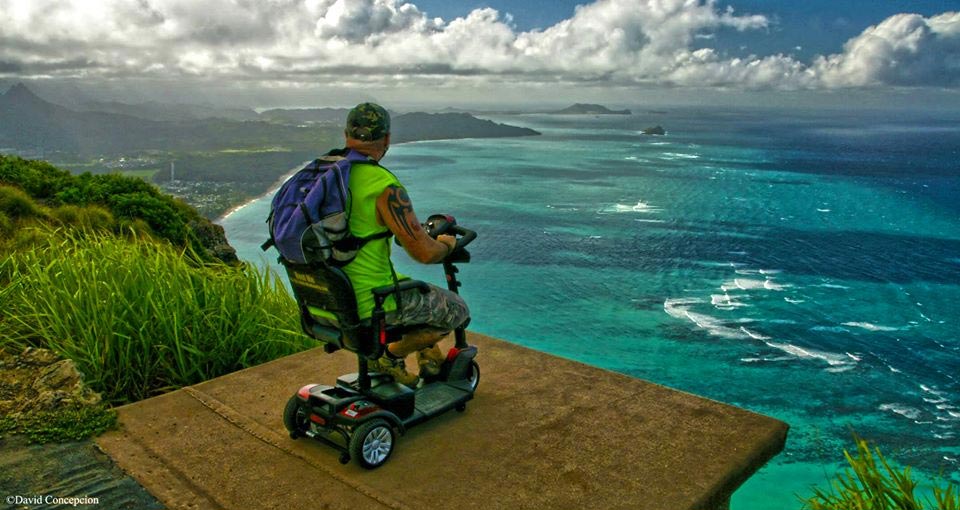 Flying to a destination
If you're going to fly to destination you will want to check with the individual airlines about their policies on shipping mobility scooters. You will likely need to send your power scooter in the cargo area of the plane. Batteries generally have specific shipping requirements for safety reasons. Read this article when traveling with American Airlines.
Most airports have wheelchairs available to transport you on and off the plane. You may also be able to access special transportation between terminals. If you have layovers, particularly in large airports, you may want to call ahead and see what services they offer. You don't want to miss a flight or get injured trying to get to your plane on time.
Transporting your mobility scooter around
You also need to ensure that once you get to your destination you can transport your mobility scooter. If you're going to rent a vehicle make sure you find one that's large enough to accommodate your scooter. Some scooters fold down for easy transport. See this comparison table for easy reference when choosing a mobility scooter.
You might want to check with a few car rental agencies to see which ones offer vehicles that meet your needs. Some carry vehicles that are accessible and can accommodate wheelchairs and scooters.
Public transportation
If you plan to use public transportation many cities have accessible buses and vans. Some of these transportation services allow you to call from anywhere in the city and get a ride. You may also be able to access discounts for seniors and people with disabilities that can help lower the cost of transportation.
Protecting your power scooter
Even if you plan on taking your own vehicle, which is equipped to transport your mobility scooter you want to make sure your scooter is protected. If you're transporting the scooter inside of the car secure it so that the scooter doesn't spend the ride getting tossed about.
If your scooter is attached to a dock outside of the car you may want to invest in a cover. Long trips increase the chance of encountering extreme weather and flying rocks. You wouldn't want your scooter to get damaged. You may want to remove the battery and place it inside the car if you think there's a chance of encountering wet weather.
Be aware of your scooter's range
Always be aware of your scooter's range. Mobility scooters vary quite a lot in how far they can go on a single charge. You don't want to be in the middle of the city or at the Grand Canyon and suddenly be without power.
Going to National Parks
You will need to consider where you will charge your scooter and how to maximize your traveling range. Some places, like the Grand Canyon, offer buses to transport you between sites of interest.
Rather than taking a mobility scooter the whole length you can see a certain area, hop on a bus, and go to another area saving yourself miles of travel that might require a charge.
Most national parks and monuments try to be as accessible as possible. Again it is always smart to call ahead and see what's offered and if you need to make advanced arrangements. You may be able to request special tours or assistance reaching less accessible sites but only if you ask ahead of time.