How often do you find yourself needing a pressure washer to clean up after a BBQ grill party? Are you looking for the best patio pressure washer to clean your backyard with after a storm? Having trouble choosing between a gas-powered and electric-powered pressure washer?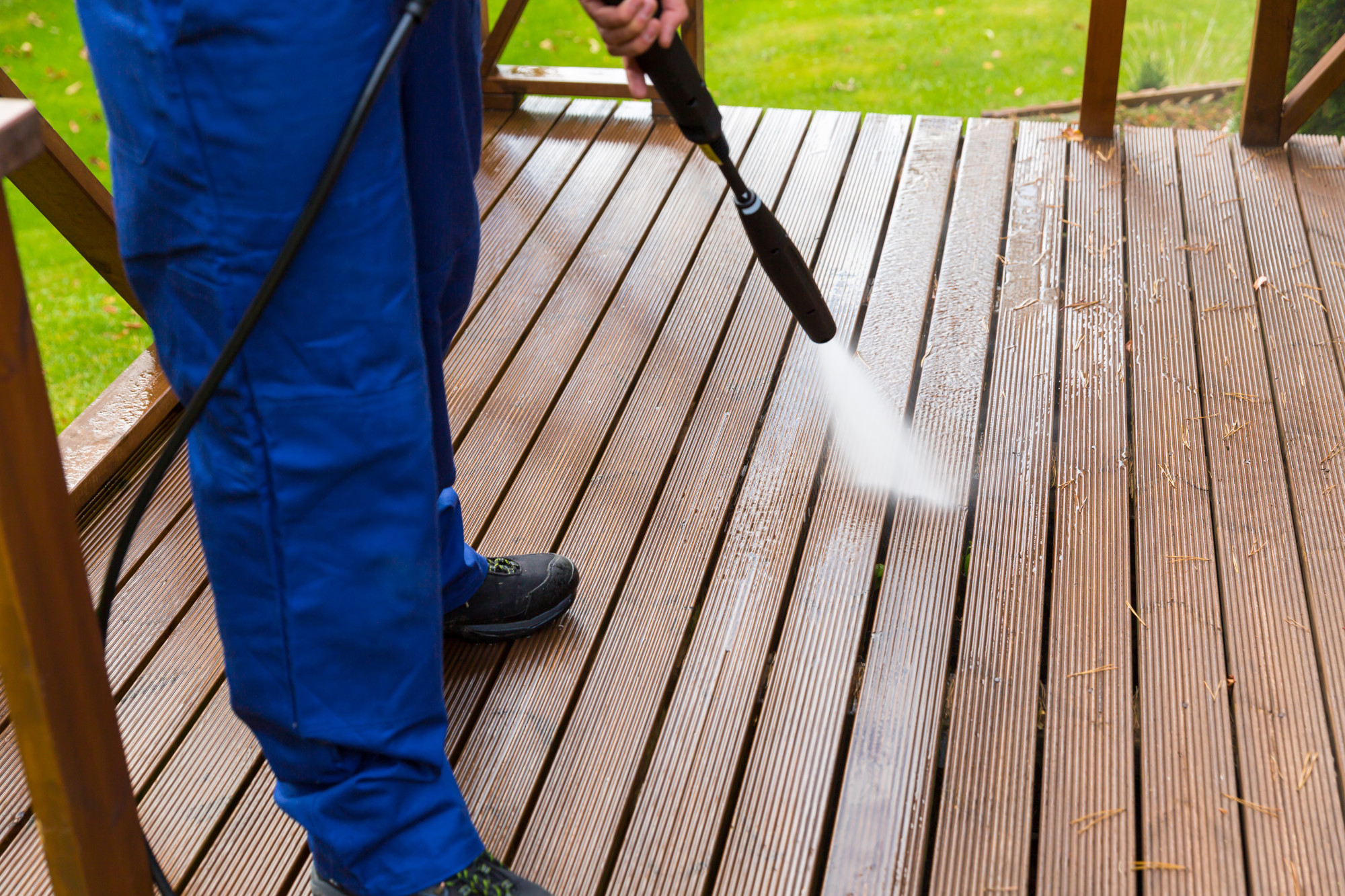 Choosing between the two kinds of pressure washers can be a challenge. There is no doubt you want to invest in one that will last and best fit your lifestyle.
Below, we've got a guide on how to choose between the two to get the one that best fits your home.
1. Consider the Type You Need
The two types of pressure washers on the market are those powered by gas or electricity. Each one has its strong and weak points. There are things that one or the other can't do.
An electric pressure washer can remove light stains and dirt from concrete. They're the best for small jobs like smaller decks, outdoor furniture, and narrower patios. These electric washers also need little upkeep, make little noise, and create no exhaust emissions.
The problem with them is that even the strongest electric pressure washer may not have enough power to wash away heavy stains. It doesn't need winterizing but it has less sturdy nozzles and wands. Also, its hoses and power cords tend to be shorter, making the cleaning area limited as well.
With the right accessories, you can use your typical gas pressure washer as a wet sandblaster. You can also convert it to run either a water broom or even a mechanical sweeper. It's great for large areas like decks and driveways.
The cons with gas-powered pressure cleaners include that they are noisy and heavy. They also need regular tune-ups, winterizing, and outside storage. Being more powerful means they have more risks to ruin outdoor furniture or cause injury.
2. What Features Are You Looking For?
When you look at the type, consider two things: pressure and water flow rate. Do you want something that cleans faster due to the higher pressure and flow rates? Do you want something that you can start up and shut down as soon as you want it to?
Yet, that's not all you need to think about when you're shopping for the best pressure washer. Consider your storage space before buying a gas-powered one. Do you only have enough for a smaller, lighter electric pressure washer?
Are you thinking of storing your pressure washer inside the house or in a shed? Do you feel that having to buy gas is a hassle? Would you rather choose the convenience of an electric pressure washer?
Gas-powered pressure washers are sturdier and have more power. They get the job done fast but need to use gas, which means you can't store them inside the house. For more convenience but sacrificed time and power, get an electric pressure washer.
3. Usage and Pressure Rating
When you know what to look for in a pressure washer, you'll know what kind you want. There are categories for pressure washers depending on max pressure rating. These are entry-level cleaners, mid-level washers, and heavy-duty cleaners.
At most, entry-level pressure washers reach 100 bars of pressure. They can come as either gas-powered or electric since both can belt out this much power. You'd use entry-level cleaners on garden furniture or bikes.
Mid-level pressure cleaners reach up to 120 bars of pressure. You could clean fences, patios, and cars with these cleaners. For badly-stained paving or mud-coated trucks, you want to use heavy-duty pressure cleaners.
Using pressure washers save water better than using garden hoses. The increased pressure offers more efficient cleaning and cuts down on water consumption. Your 8 gallons per minute water consumption from a garden hose gets reduced to 5 gallons per minute.
4. Know the Risks, Do's, and Don'ts
Everyone knows how dangerous pressure washers are with their high-pressure sprays. Always remember to clear the area of hazards and debris before you use your pressure washer. Make sure to follow usage and storage instructions on the manufacturer's manual.
Did you know that it isn't safe to keep petrol-powered pressure cleaners in the house? Gasoline-powered pressure washers can cause carbon monoxide poisoning. This is why you need to first consider how you will store it before you get one.
Electric pressure washers aren't any less safe either. Before you use it in the garden, make sure that you check the plug and socket for burn marks, buzzing sounds, or high temperatures. Contact an electrician if a fuse blows or circuit-breakers trip.
5. Buying a Patio Pressure Washer vs Garden Furniture Pressure Cleaners
The differences between most pressure washers lie in their pressure and flow rates. Another thing that distinguishes one from another is power and convenience. When choosing a new patio pressure washer, consider these factors.
Patio pressure washers are gas-powered cleaners. As stated above, they are better fitted to heavy-duty cleaning tasks. They also have higher pressure readings but they cost a whole lot more to use.
Domestic cleaning tasks for the backyard will need only an electric pressure washer. Their lower flow rate and pressure won't be able to clean a muddy truck. Yet, they are easier to maneuver, can be more compact, and/or have features like LCD displays.
Get the Best Washer Today!
That's it for our guide on which type of patio pressure washer is the best. At the end of the day, it all boils down to your needs and preferences. Consider our list and take time to list down the important features, safety measures, and conveniences so you can narrow down the choices that fit within your budget.
But why stop here?
Feel free to visit our blog page for more guides like this. We've got other guides on home improvement, patio living, DIY projects and health articles.