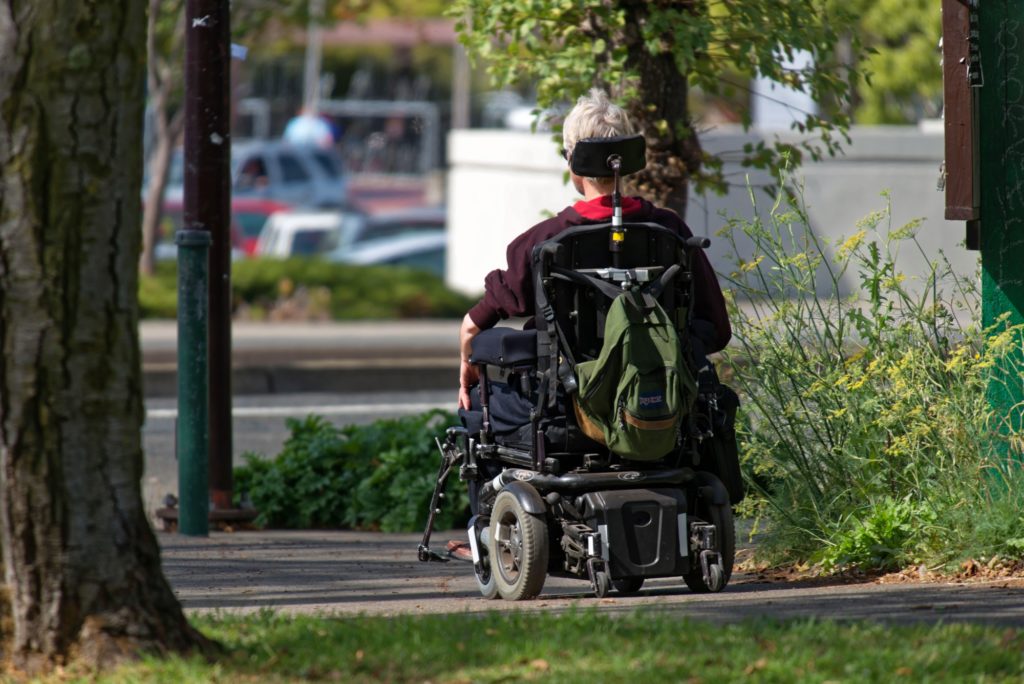 One of the greatest inventions in the last 60 years was the electric wheelchair. It opened a whole new world of efficiency to those that require a wheelchair for everyday life.
Thanks to modern technology, those electric wheelchairs have continued to improve, offering more features, efficiency, and becoming more lightweight than ever.
However, there is such a huge market for finding a lightweight electric wheelchair. It can be hard to know which one to go with.
Here are some tips and factors to consider as you comb through all of the options that have become available in the electric wheelchair industry.
Weight Limits
Many people these days aren't just looking for a wheelchair that's lightweight or electric, they are looking for a powered wheelchair to avoid limitations on things like steep hills and tough terrain.
Many people don't factor into this equation is the weight limit of the wheelchairs they're looking at. This is crucial to factor into a lightweight wheelchair to make sure it will be comfortable for you.
An affordable wheelchair with steering control on any surface is great. But, if it can't hold your weight then you won't be able to enjoy all of the benefits that it lists online.
Fortunately, the marketplace is so vast that there are several perfect fits out there for whatever your weight may be. Simply filter out your options before moving onto any other qualities on your checklist.
Wheel Capabilities
As mentioned in the previous step, it's crucial to find a wheelchair that can power through several different terrains. That way, nothing's holding you back from enjoying life to the fullest with your family.
The best way of finding the one that fits your lifestyle best is by sticking to power electric wheelchairs only.
In this case, the bigger the wheels, the better. The chairs out there that have front-wheel drive will be your best bet for any foundation that you come across.
The front-wheel drive will give you the most control with your joystick so that you can keep a watchful eye on the path in front of you. Big wheels give you the most comfortable ride possible, which is obviously a very important feature.
Another valuable thing to keep your eyes out for is the suspension of the wheelchair itself.
This will prevent you from having a bumpy ride when going over bumps; Lord knows how many headaches that can cause throughout the day.
Thanks to modern technology you can live the lifestyle you want to. If you and your family are big on checking out local parks and trails, there's nothing holding you back from enjoying that to the fullest!
Accommodations
Every wheelchair model's number 1 priority is ensuring that you're able to live a comfortable and versatile lifestyle.
The idea is that your wheelchair won't hold you back from doing almost any activity that you want to, and different wheelchair companies do that in different ways.
Some companies place a premium on the foldability of the chair. These are typically very lightweight and provide a way to live on-the-go.
If you and your family are the type to hit up places like the grocery store, local eats, etc. in a few hour's time, foldable chairs would be a great fit.
However, foldable chairs typically lack padding and almost never have the option to recline. That leaves your comfortability up to chance, which isn't ideal.
Another crucial measure of accommodations is the quality of a wheelchair's footrests and headrests. These features will ensure your comfort while you go about daily tasks.
While you may not always need the headrest, it's nice to have as a way of avoiding neck pain a few days down the line. Read the full product description of each wheelchair you look at to get an idea of the padding it provides.
Battery Life
Is there anything more annoying than running into a situation where your wheelchair is running low on battery while you're out and about?
Nothing's more high stress than speeding up a trip to the grocery store in fear of the battery dying on you in the middle of an aisle.
If you're going to be using the electric wheelchair each day, you'll want to find a wheelchair with the most battery life possible. That way, you know that your wheelchair can keep up with the hustle and bustle of your everyday life.
However, if you aren't going to be using it all day, every day then the need for long battery life isn't quite as necessary.
You'll be able to mix and match a bit more to fit your budget and the accommodations you're looking for. Depending on your circumstance, a mobility scooter may also be an option.
Regardless of how much battery life you ultimately need for your soon-to-be wheelchair, it's definitely one of the first factors you should include during your search.
Find yourself a wheelchair that can keep up with your everyday life.
Find the Lightweight Electric Wheelchair to Suit Your Needs
While it may be overwhelming to view the number of options you have in the lightweight electric wheelchair industry, using these factors will filter your options significantly.
Be sure to read this article on the ultimate guide to electric wheelchairs for more helpful info you should consider during your search for what's going to fit your life best.
For more inquiries, get in touch with us by visiting our contact us page. We're always excited to chat with our readers further!